If you've ever wanted to quickly search through all your Rave study and library drafts, we now have that feature!
At any point in the TrialGrid application you can enter some terms in the search box and instantly see objects which contain that text. We search all projects and libraries you have access to, and search all of the text in forms and their fields, folders, data and unit dictionaries, edit check and derivations and custom functions.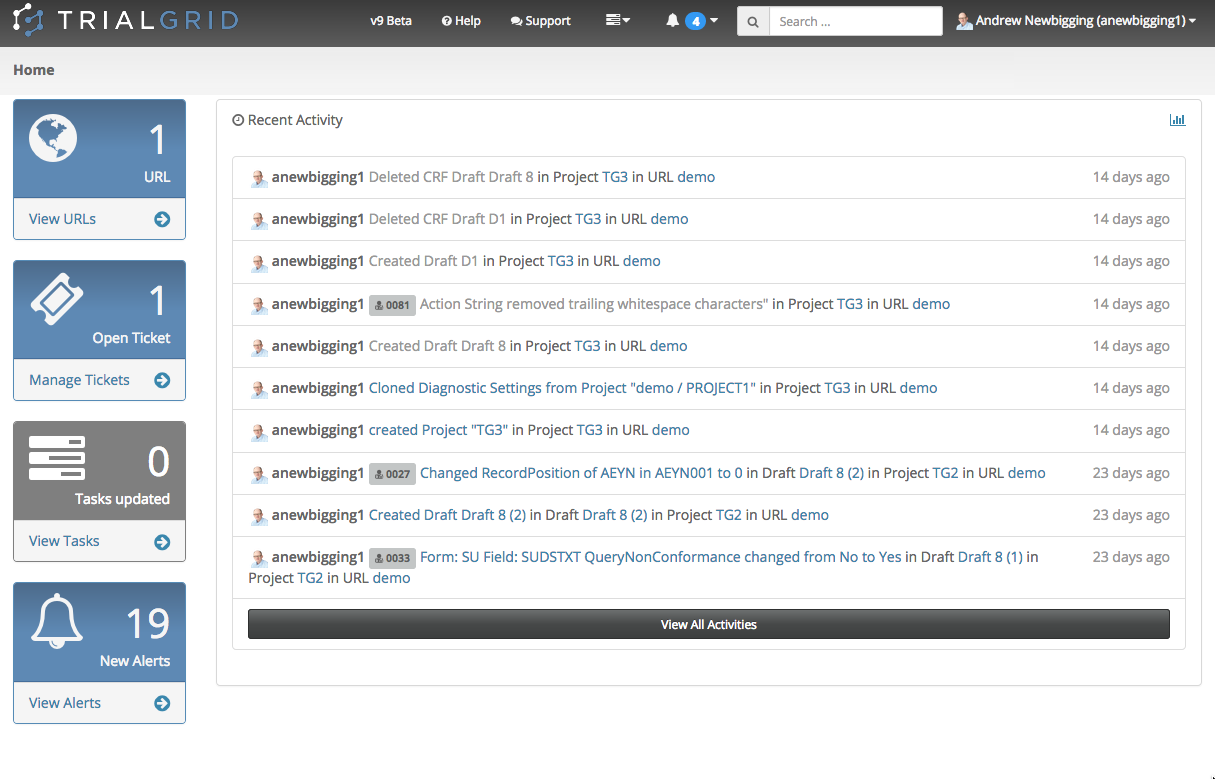 As an example, lets search for objects containing the word "position". Here we see the top 10 matches, a data dictionary which has been used in different libraries and projects: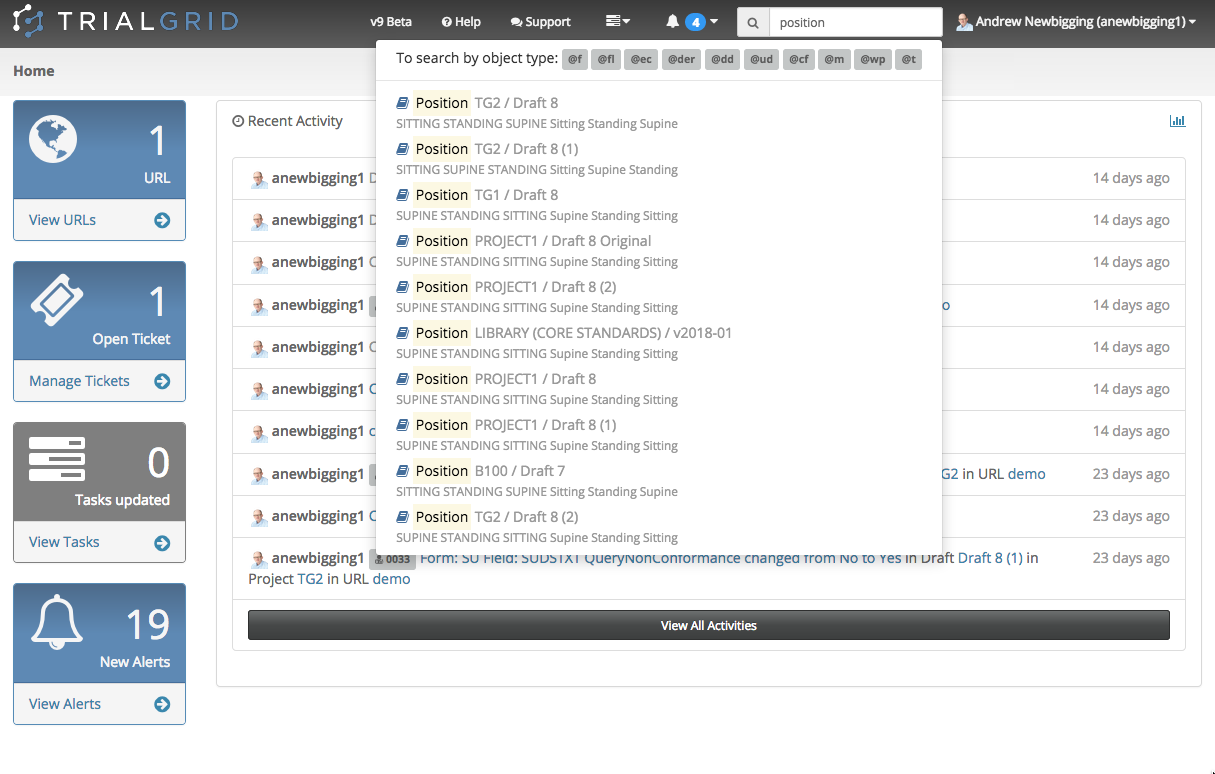 If we want to search within a project we can add the project name to the search terms, and now we see objects within project "B100", the data dictionaries again and also some forms: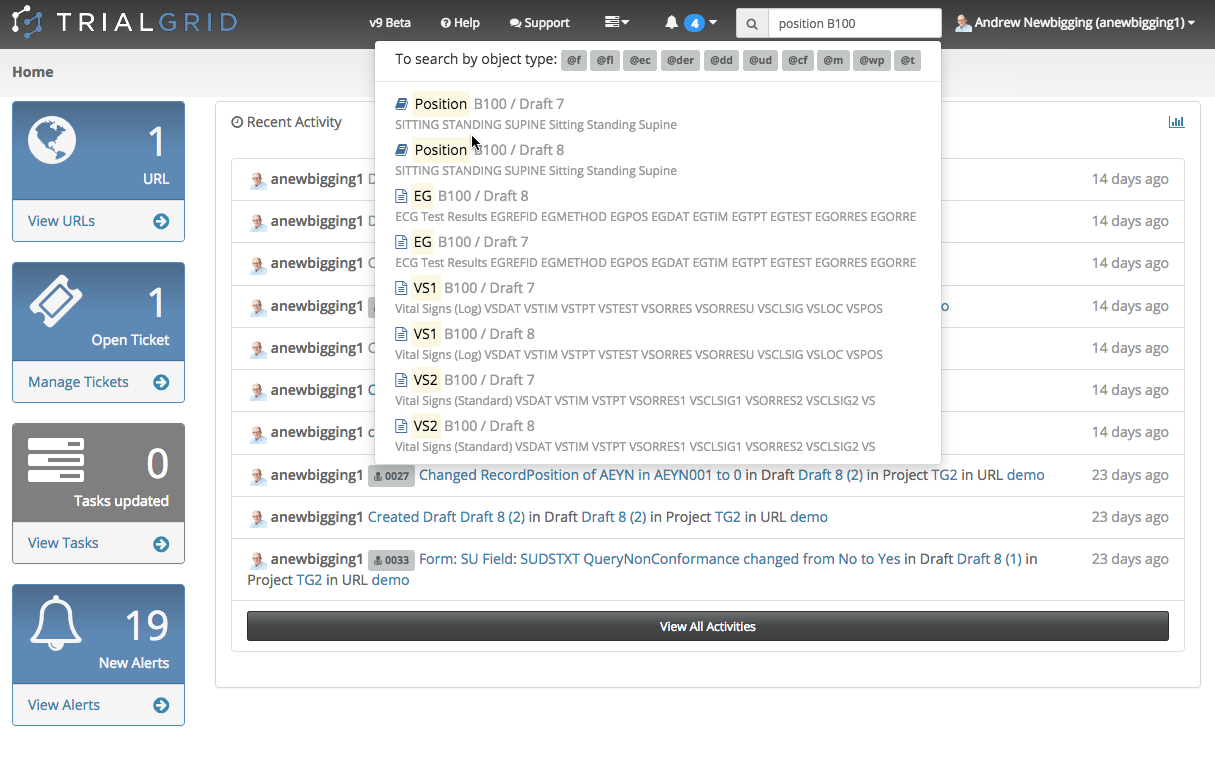 We can click on one the search results and go directly to that object. Here's one of the forms - it was displayed in the search results because there's a field on the form with a label "Position of the Subject":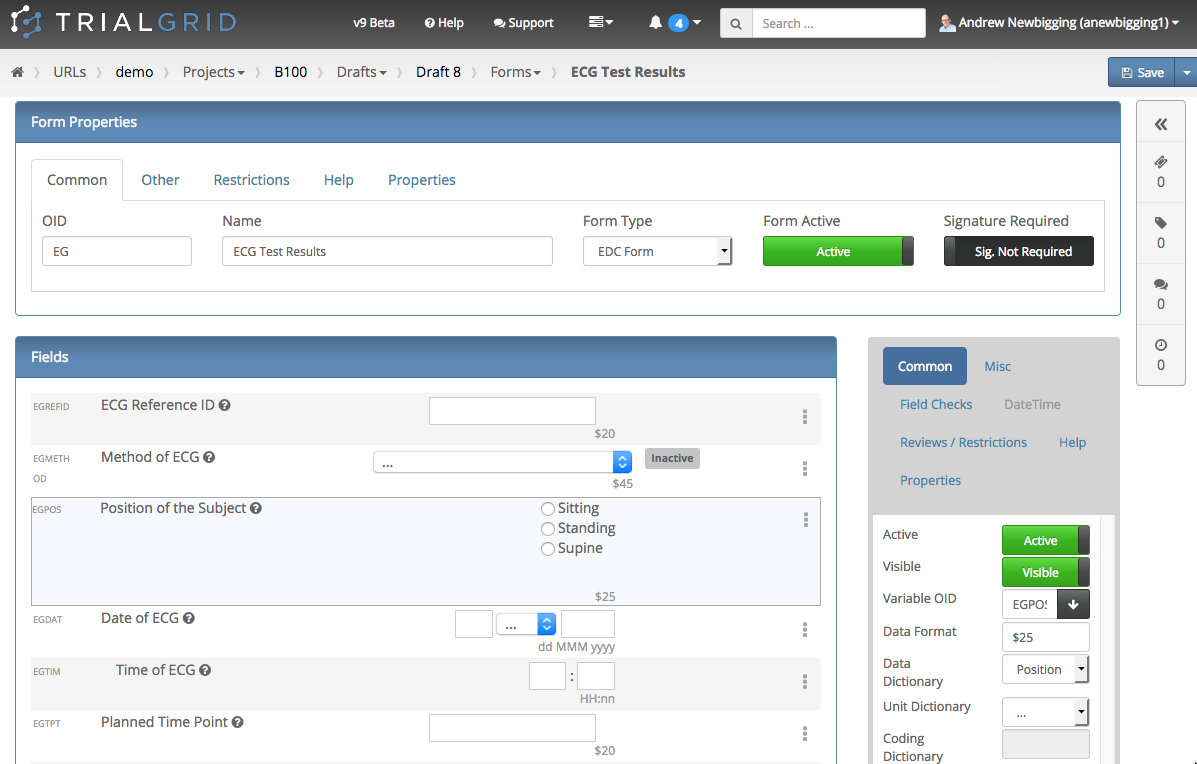 If you only want to search forms you can filter the results to only show forms (or any other object types):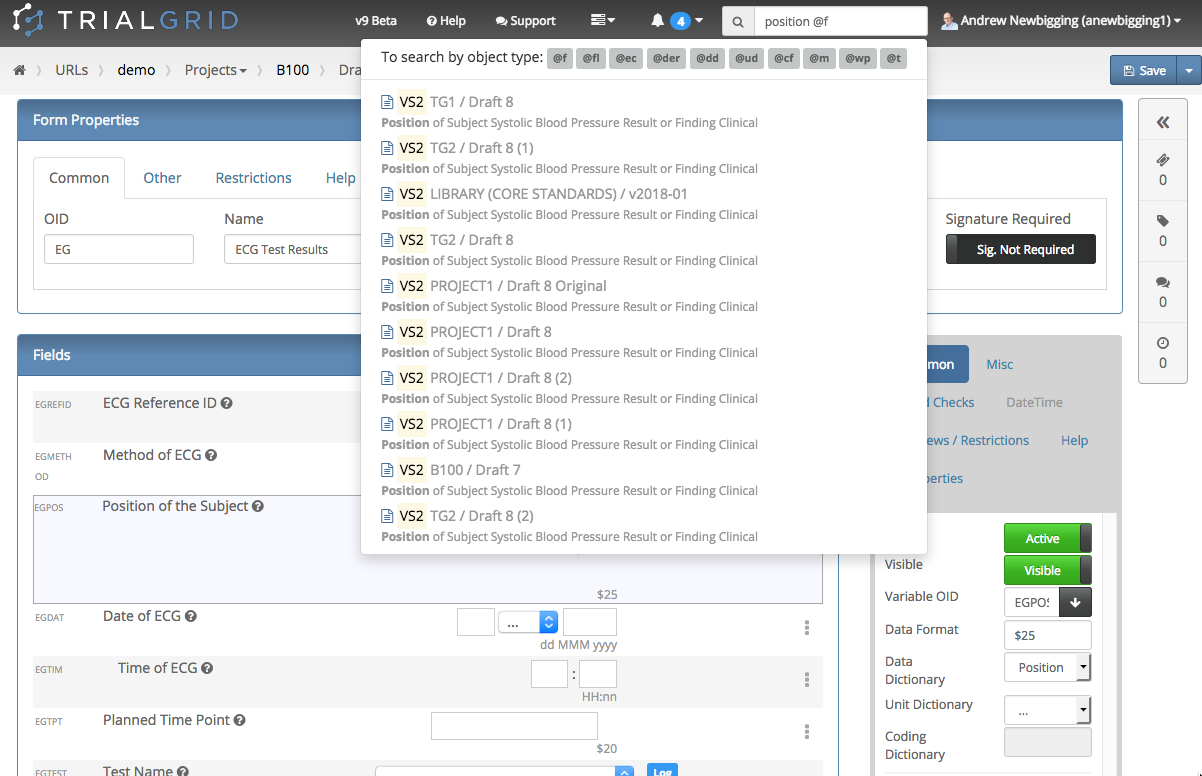 And if you want to go further you can create more complex searches - this one will find forms containing "position" but not "blood":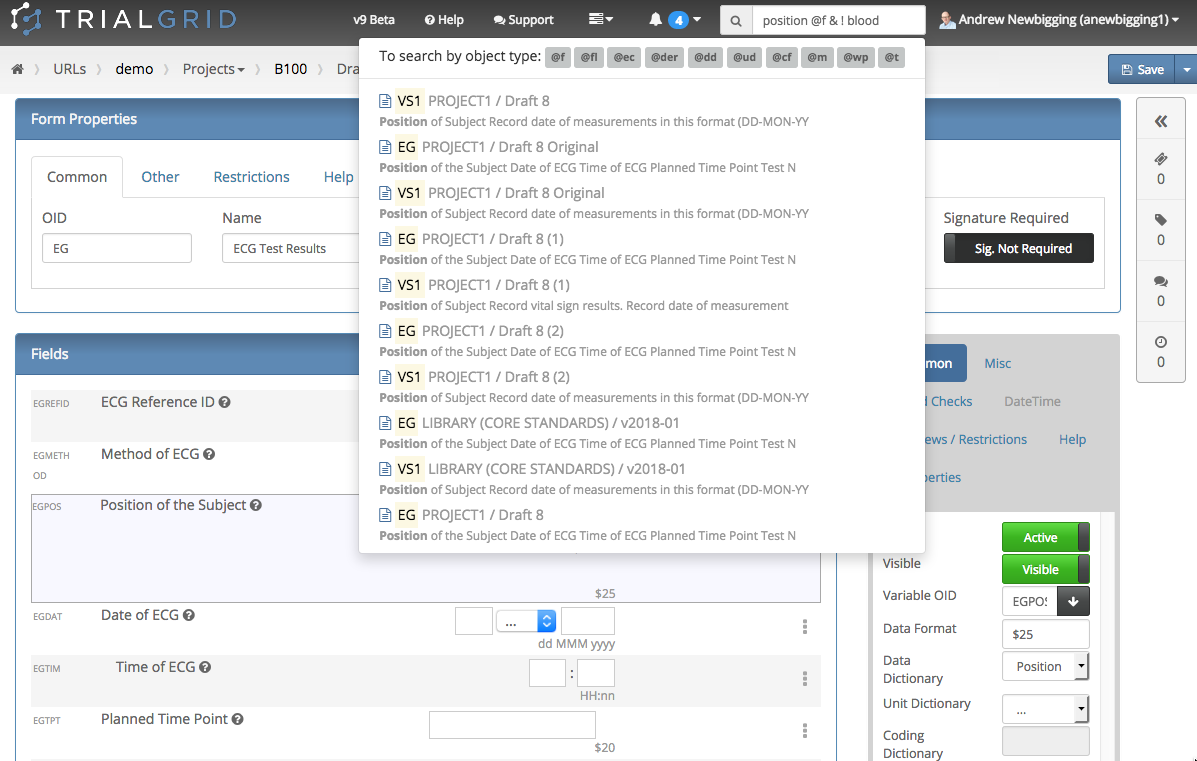 All parts of Edit Checks, including query messages, are searched - here's a search showing edit checks which open a query containing the words "start time":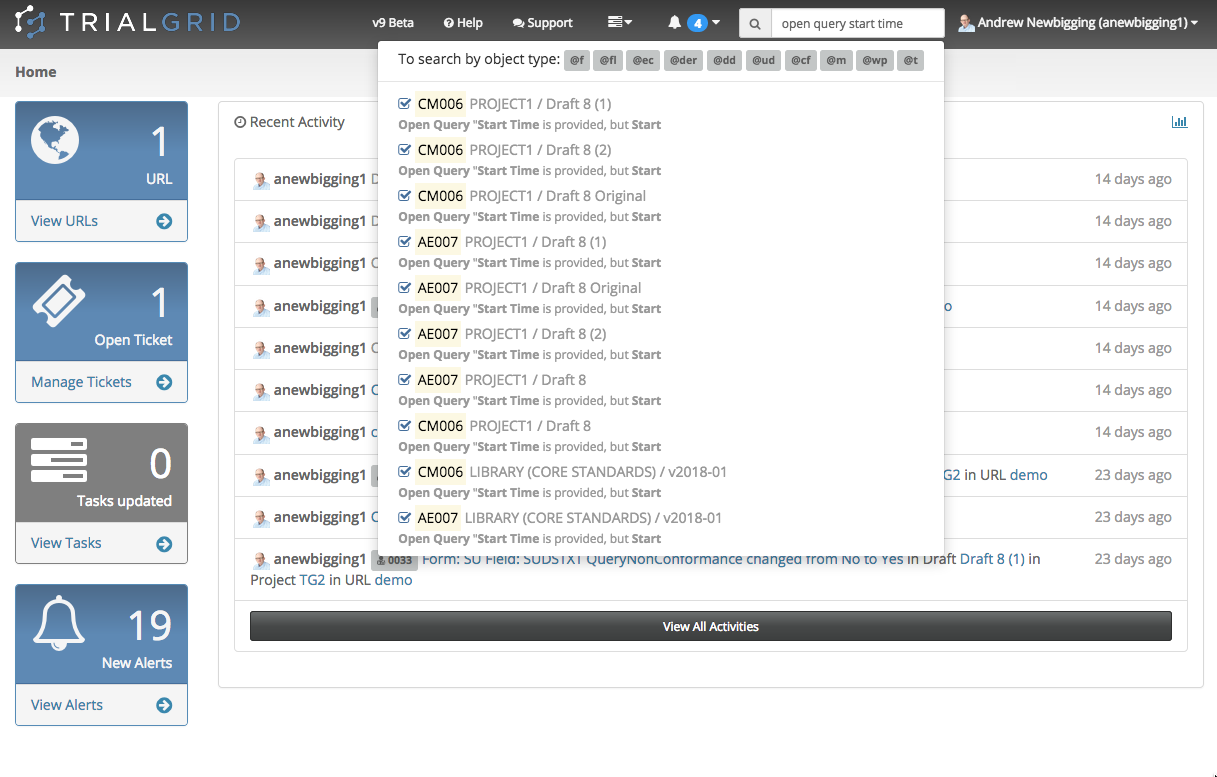 Similarly you can search the source code of all Custom Functions. Suppose I want to find a custom function which does something with MedDRA codes - here it is: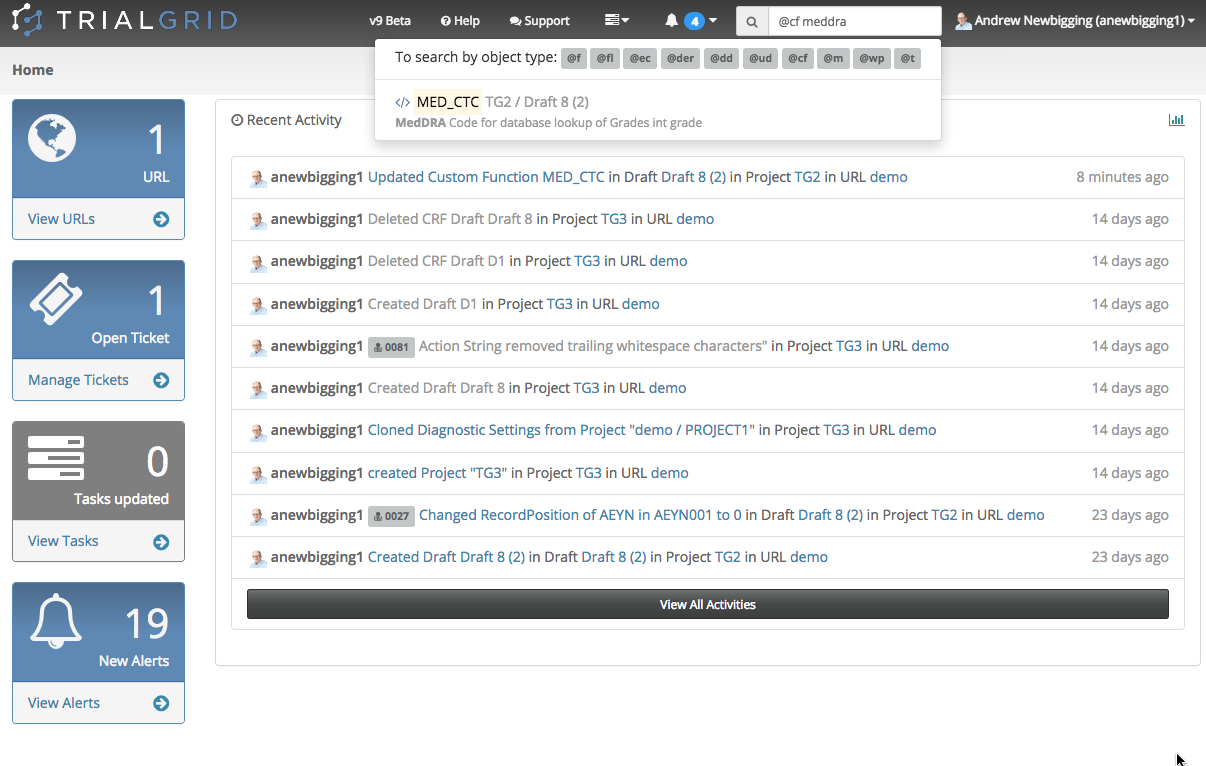 In all these examples, the search is fast - typically you'll see the results in less than 0.2 seconds.
We also search the TrialGrid tools for team communication and workflow, so if you have information in Project wiki pages you can quickly find them through searching.
So if you've ever wanted to find a custom function, or an edit check, or a form, etc but struggled to remember exactly which project or library its in, now you can track it down quickly and easily!
Medidata Rave is the market leading EDC system. The TrialGrid application is designed to help Study Builders make the most of Medidata Rave by speeding study development, managing library compliance and automating quality checks. If you want to see what TrialGrid can do for your team, Contact us