Matrices are a clever feature of Medidata Rave which define a set of Folders (which often represent Subject Visits) and Forms to be added to the Subject schedule. It's typical to have several Matrices which will be applied either by a user adding them manually or by logic defined in an Edit Check. Complex studies can have dozens of Matrices along with many Folders and Forms which can make managing them a challenge.
TrialGrid has a number of features which make working with Matrices a whole lot easier.
Selecting Folders/Forms
Our Matrix editor makes it really easy to see the intersection of Folders and Forms, something that is difficult in a large Matrix in Rave Architect where the Folder and Form headers can be scrolled off the screen.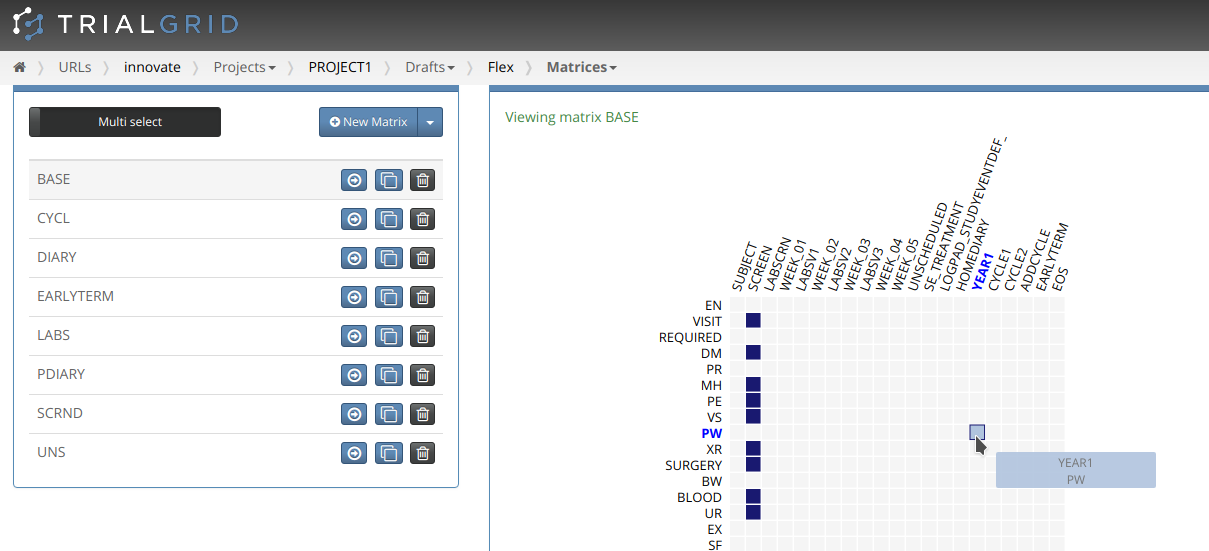 Editing multiple Matrices at Once
Sometimes you need to make the same change to several Matrices. TrialGrid makes this easy with the multi-select option. Select the matrices you wish to change and then any Folder/Form you select (or de-select) is applied to all of those Matrices at once.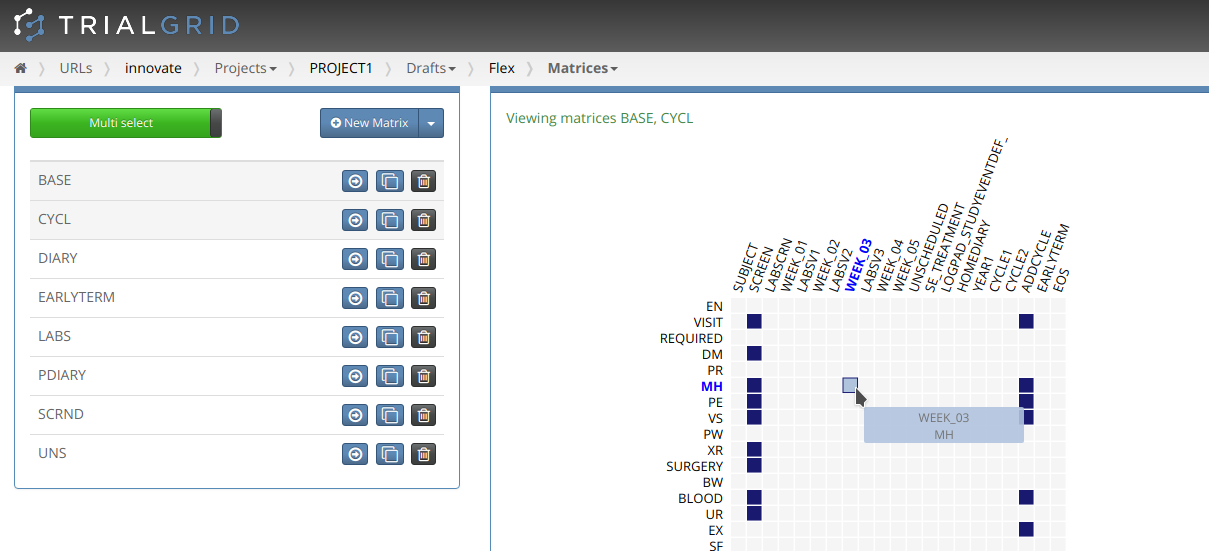 Creating All-Forms Matrices
It is very common to create a special Matrix which lists all the Forms defined in the Study. This is useful for proofing Form designs in PDF. Creating this kind of Matrix is easy but tedious. TrialGrid makes this a couple of clicks.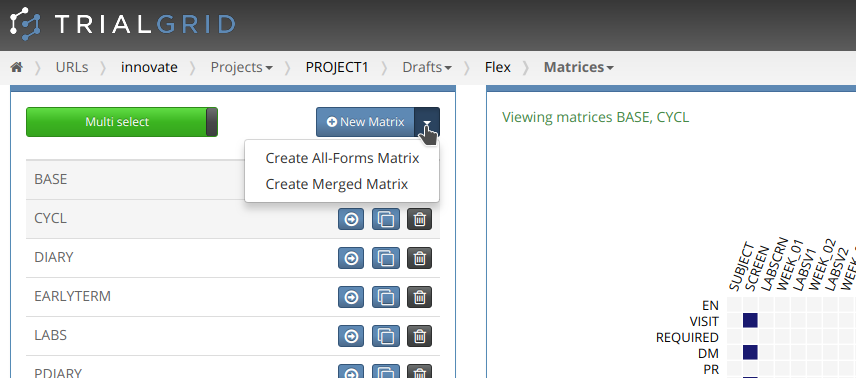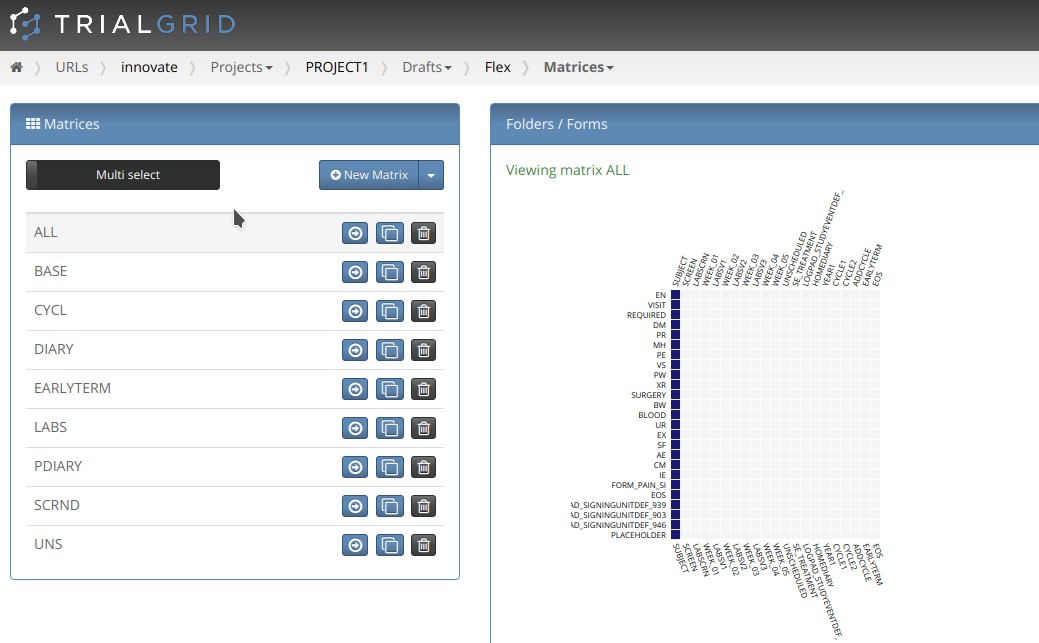 Creating Merged Matrices
Being able to see all unique Forms is useful but creating a Matrix which merges together all the settings from a set of other Matrices is more complicated. Unfortunately, this is commonly required to create a Matrix that can be used for printing full PDF records of subject data. TrialGrid makes this easier too: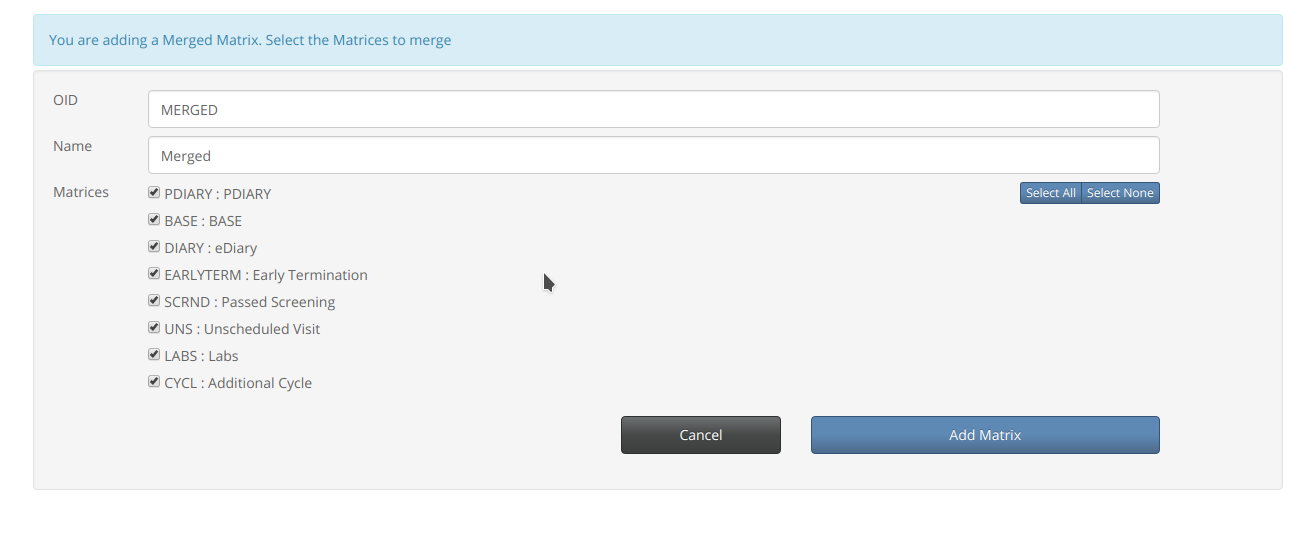 to create...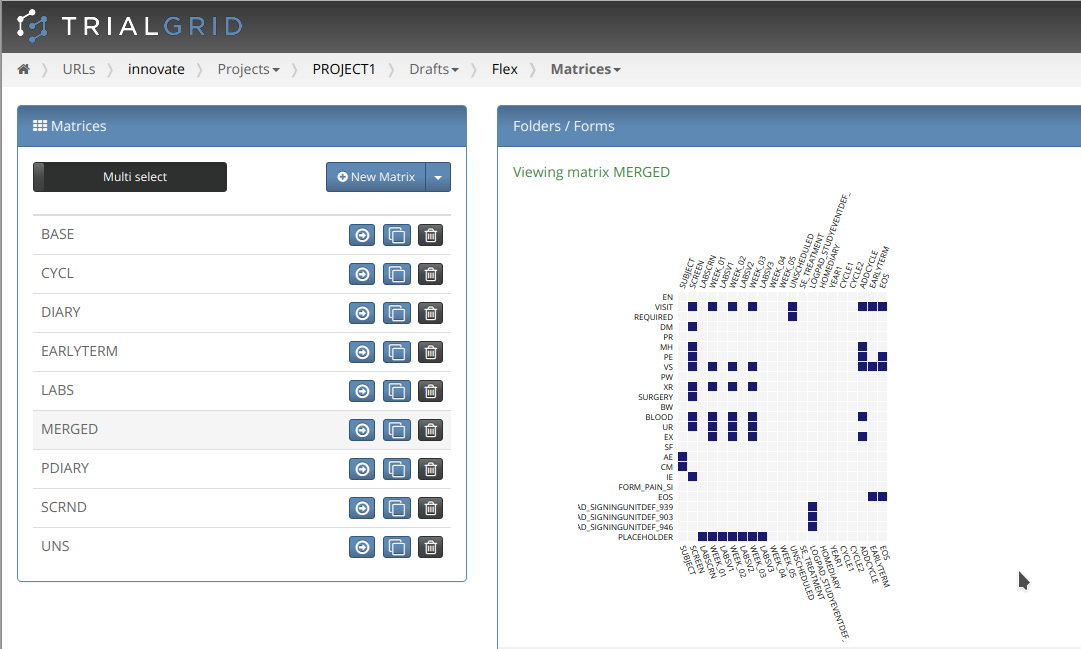 Note that because Matrices don't define all Forms that can be added to the Subject Schedule a Merged Matrix may still need to be updated to add any Forms added via AddForm Edit Check actions or Custom Functions.
So there you have it, Matrix Mastery made easy! Contact us if you would like more information about this or any of the other time saving features of TrialGrid.