In our last post I showed the popup compares feature which released in October but it wasn't the only new feature in October. We also released:
Draft Cloning
Draft Locking
Draft Approvals
Built-in training videos
Draft Cloning
One of the great features of Rave Architect is the ability to make a copy of a Draft and all its Forms, Edit Checks and other design objects.
Now TrialGrid has this feature too!

TrialGrid users get the additional benefit of copying all the Labels and Custom Properties assigned to those design elements. Custom properties can now be defined for Edit Checks, Derivations, Unit Dictionaries, Custom Functions, Matrices, Data Dictionaries and Folders as well as the original Forms, Fields and Drafts.
Draft Locking
TrialGrid maintains an audit trail of changes made to your study drafts and libraries but when you want to make absolutely sure that no changes are made to your Draft or Library you want to Lock it.

Users with permission to lock a Draft can ensure that no changes are made to the Draft unless it is unlocked. Locked Drafts appear with a padlock icon in the breadcrumbs and in listings as shown:

Draft Approvals
Besides locking a Draft against changes you may also need to get approval from other team members for the Draft design. Now Project Roles have a permission to determine if they can approve a Draft. Like Locking, the approval of a Draft shows in the Draft properties area and also as an action in the audit trail:

Training Videos built into the TrialGrid application
The TrialGrid system contains a lot of online help but sometimes a short video introduction to a feature is all you need to refresh your memory on the training. During September and October we have been recording a number of short videos and embedding them in the TrialGrid system. In the TrialGrid header look for the Training video symbol: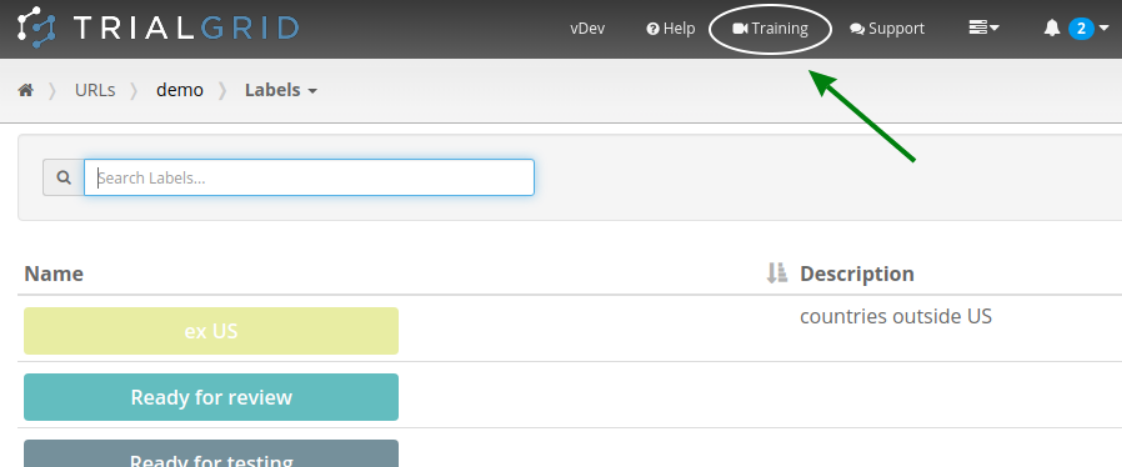 Clicking the video icon brings up the training video: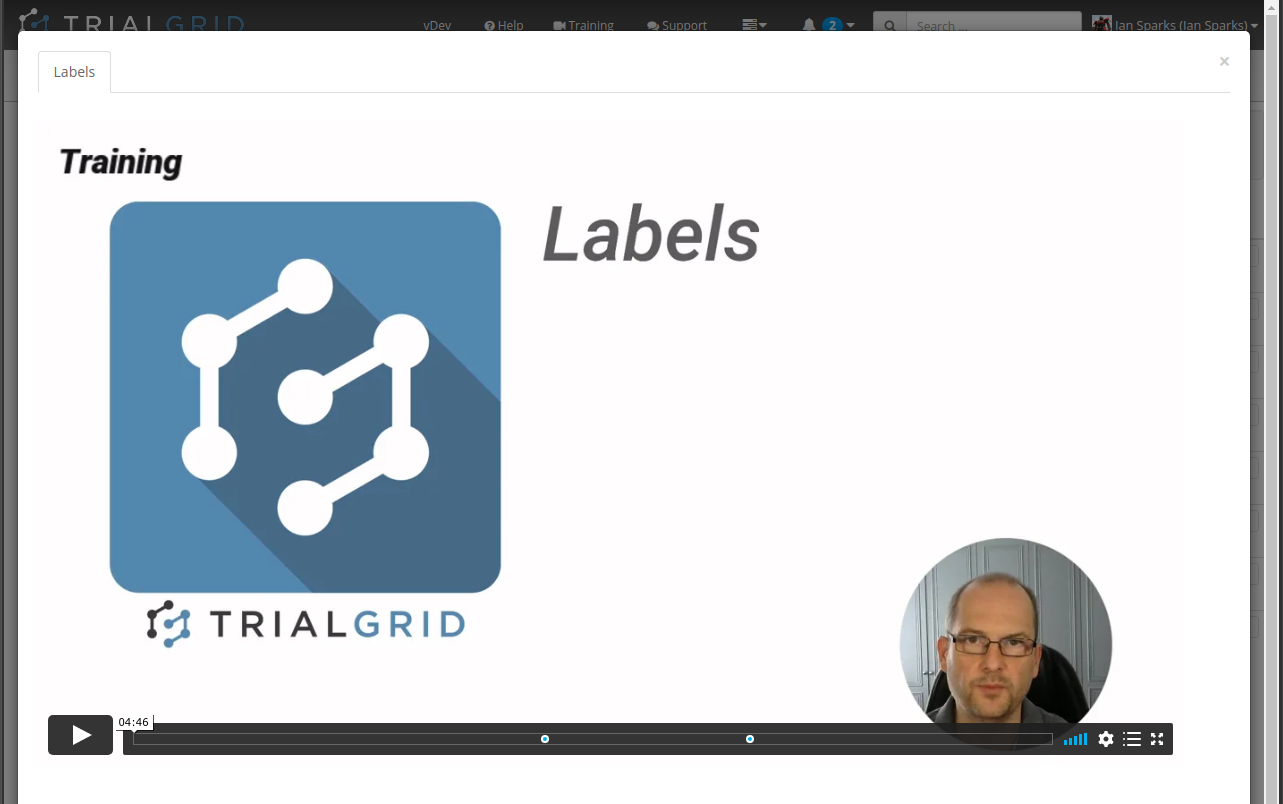 We think these short training videos a great way to provide targeted refresher training to new and existing users. What do you think?